Built inside Times Internet, M360 will be opening up new revenue streams as we and our publishers grow together. We already offer Google AdX and opportunity to place interesting Direct Ads.
To further help our publishers scale revenue, we are providing our publishers a new revenue stream to publish and promote: Sponsored Content
Large publishers are able to attract brands for Sponsored Content publishing, adding up to 25% more revenue to their business.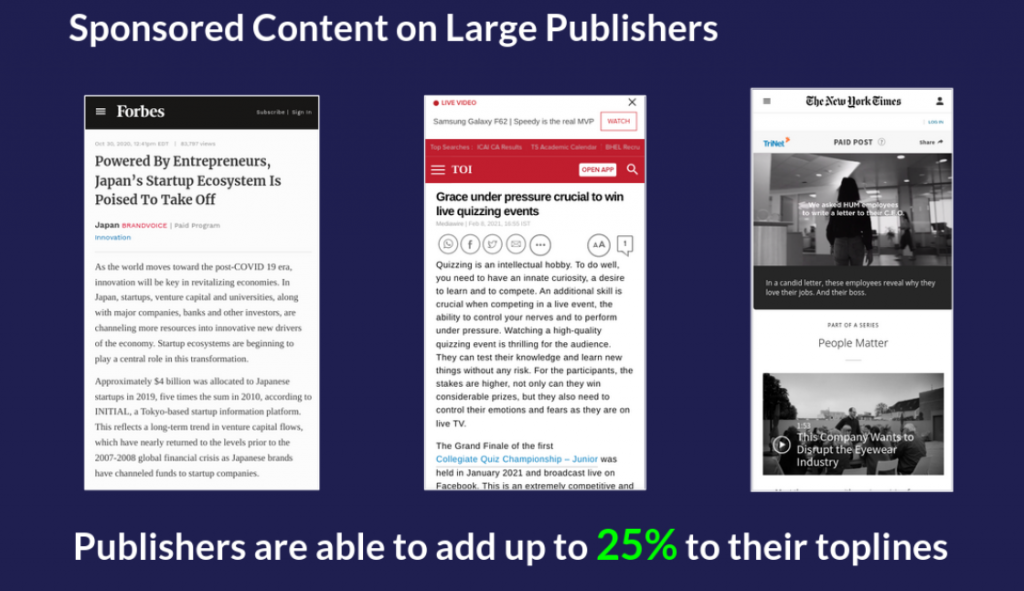 M360 Publishers will now get change to publish, promote and earn through the same vertical of Sponsored Content. Beyond their current revenue streams of ads and subscriptions.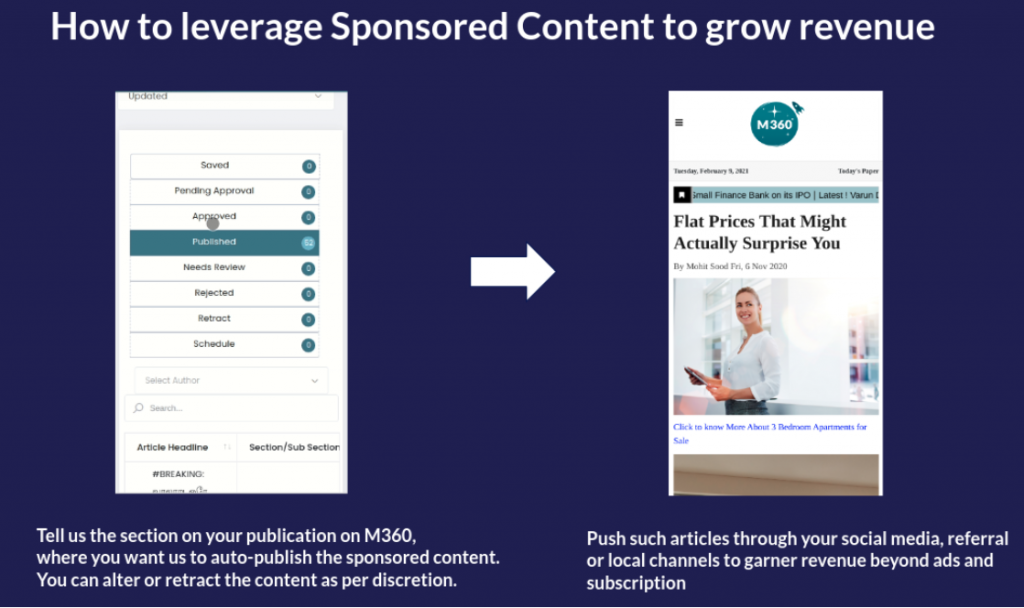 Why Sponsored Content is better in page-yield than ads and subscriptions?
Because unlike ads or subscription, revenue making is not dependent on clicks or user signing up for your publication. More Page Views your Sponsored Content gets, more revenue your publication makes.